Finn's search for his memory of one fateful night leads him to Iceland—only to be followed by an unhinged assassin intent on stopping him—in the riveting follow-up to Steel Fear, from the New York Times bestselling writing team Webb & Mann, combat decorated Navy SEAL Brandon Webb and award-winning author John David Mann.
Disgraced Navy SEAL Finn is on the run. A wanted man since he jumped ship from the USS Abraham Lincoln, he's sought for questioning in connection to war crimes committed in Yemen by a rogue element in his SEAL team. But his memory of that night—as well as the true fate of his mentor and only friend, Lieutenant Kennedy—is a gaping hole. Finn learns that three members of his team have been quietly redeployed to Iceland, which is a puzzle in itself; the tiny island nation is famous for being one of the most peaceful, crime-free places on the planet.
His mission is simple: track down the three corrupt SEALs and find out what really happened that night in Yemen. But two problems stand in his way.
On his first night in town a young woman mysteriously drowns—and a local detective suspects his involvement. What's worse, a SEAL-turned-contract-killer with skills equal to his own has been hired to make sure he never gets the answers he's looking for. And he's followed Finn all the way to the icy north.
THIS IS A FOLLOW-UP TO WEBB & MANN'S STEEL FEAR (7/21), their first book with Ballantine Books, but IT CAN BE READ AS A STANDALONE.
BESTSELLING NONFICTION DUO: Collaboration between Webb (a former Navy SEAL) and Mann (+ sold 3 million copies worldwide) began with the NYT BESTSELLING memoir, The Red Circle (St. Martin's, 2009), followed by a string of commercially successful nonfiction projects.
GAME OF CAT AND MOUSE: While Steel Fear (A Barry Award Nominee) had a unique locked-room element, Cold Fear sees two elite Navy SEALs go head-to-head in a deadly battle of wits and strength.
PRAISE FOR STEEL FEAR: On top of two starred reviews, Steel Fear was lauded by Lee Child, Brad Thor, and Robert Crais.
John and I will do a special promo for anyone who orders 2 or more copies before Father's Day. I (likely John as well) will do a special cameo video and email it to dad for Father's Day.
Order COLD FEAR American Edition here.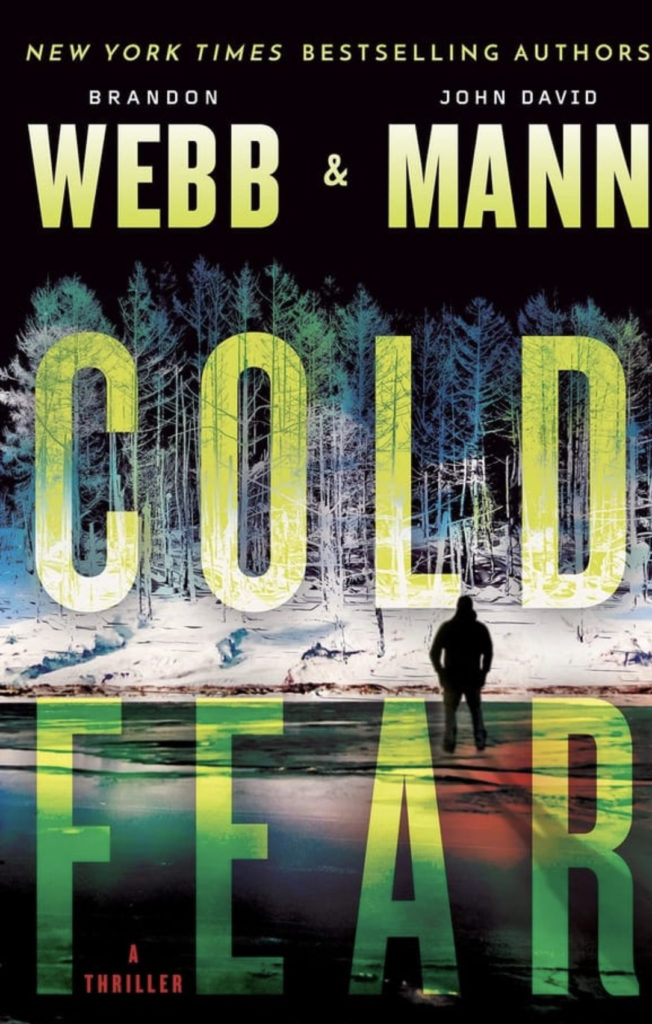 UK & EU Edition you can order here.
Þakka þér fyrir!