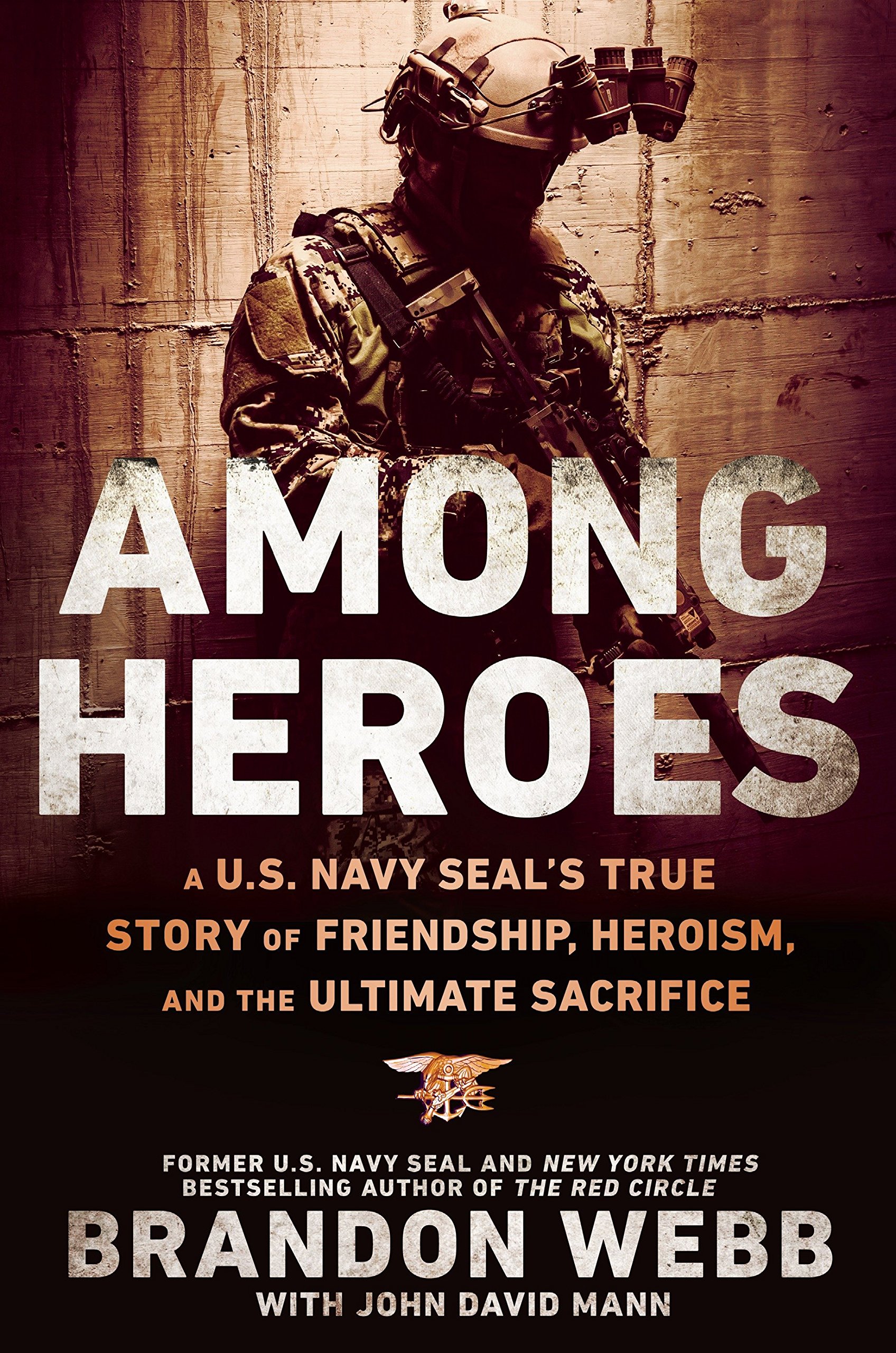 Buy on Amazon
Buy on B&N
"Knowing these great men—who they were, how they lived, and what they stood for—has changed my life. We can't let them be forgotten. So read about these amazing men, share their stories, and learn from them as I have. We've mourned their deaths. Let's celebrate their lives." — from the Foreword
As a Navy SEAL, Brandon Webb rose to the top of the world's most elite sniper corps, experiencing years of punishing training and combat missions from the Persian Gulf to Afghanistan. Among the best of the best, he led the Naval Special Warfare's clandestine sniper training program as course manager, instructing a new generation of the world's top snipers. Along the way, Webb served beside, trained, and supported men he came to know not just as fellow warriors, but as friends and, eventually, as heroes. Among Heroes gives his personal account of these eight extraordinary SEALs who gave all for their comrades and their country.
Here are the true stories behind the remarkable valor and abiding humanity of those "sheepdogs" (as they call themselves) who protect us from the wolves of the world. Of Matt "Axe" Axelson, who perished on the Lone Survivor mission in Afghanistan. Of Chris Campbell, Heath Robinson, and JT Tumilson, who were among the thirty-eight casualties of Extortion 17, the Chinook helicopter shot down in August 2011. Of Glen Doherty, Webb's best friend for more than a decade, killed while helping secure the successful rescue and extraction of American CIA and State Department diplomats in Benghazi, Libya, on September 11, 2012; and other close friends, classmates, and fellow warriors.
In Among Heroes, Webb offers eight intensely personal profiles of uncommon courage—who these men were, what they stood for, and how they came to make the ultimate sacrifice. These are men who left behind powerfully instructive examples of what it means to be alive—and what it truly means to be a hero.